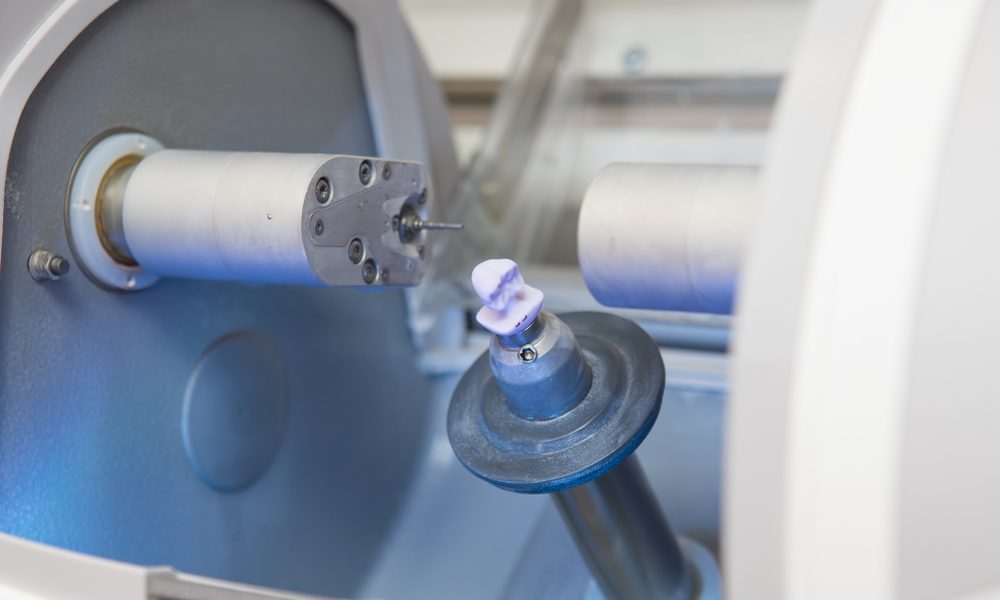 A damaged or cracked tooth can be a real pain, figuratively and literally. That's why options like crowns exist to help repair and restore your smile. But what if there was a better, faster, and more effective option than the traditional route of dental crowns? That's where our CEREC crowns in San Antonio can help. 
CEREC crowns are the latest technological advancement in the field of dentistry. They are an innovative way to quickly restore damaged teeth without needing multiple appointments. The CEREC system uses computer-aided design technology to create a customized crown that perfectly fits your tooth. 
It's not surprising that many patients are choosing this option over traditional crowns. Robert L. Rodriguez, DDS, is a skilled dentist who is well-versed in using CEREC crowns. He understands your time is valuable and strives to meet your dental needs as efficiently as possible. If you're looking for a dentist who offers CEREC crowns, Dr. Rodriguez is the one to turn to.
As a leading dental practice in the area, we believe in educating our patients and providing them with the best solutions for their needs. That's why we are excited to help you explore the benefits of CEREC crowns and why you should consider choosing this option for your dental restoration needs.
Saves time:

One of the most significant advantages of CEREC crowns is that they can be designed and created in a single dental appointment. You don't have to schedule multiple appointments or wait weeks for a lab to create your crown. With CEREC technology, our team can design your crown, make it on-site, and place it in your mouth all in one sitting, saving you time and hassle.

More accurate:

CEREC crowns provide a more precise and accurate fit than traditional crowns. This is because they are digitally scanned and designed to fit your specific tooth and bite. This means there's less room for error, and you're more likely to have a successful restoration that looks and feels natural.

Less invasive:

Traditional crowns require much prep work, including filing down your existing tooth and creating a mold. This can be uncomfortable for some patients. CEREC crowns can be less invasive and require less prep work, leading to less discomfort and pain during the procedure.

Durable:

CEREC crowns are made from high-quality ceramic material that is both strong and durable, ensuring that your restoration will last for years. They can also be more resistant to wear and tear, meaning you won't have to replace them as often as traditional crowns.

Better aesthetic:

CEREC crowns are designed to look and feel like your natural teeth. They come in various shades and are custom-made to fit your needs. This means you can have a restoration that blends in seamlessly with the rest of your smile, boosting your confidence and improving your appearance.
Overall, CEREC crowns offer a range of benefits that make them an attractive option for patients needing dental restoration. From saving time and being more accurate to being less invasive and more durable, there are many reasons to consider CEREC technology. 
As a patient-focused practice, we are committed to providing our patients with the best care possible, so we offer CEREC crowns as an option. If you require dental restoration, contact us today to learn more about how CEREC crowns could benefit you. 
Our practice offers everything from preventive care to emergency dentistry to ensure your teeth stay healthy and strong. We understand that dental emergencies can happen anytime, so we're here to provide you with the care you need in those unexpected moments. We even offer sleep apnea treatment in San Antonio, Texas! Our dental experts will deliver a positive and stress-free experience, no matter what you need. Visit us and see why Robert L. Rodriguez DDS is the go-to destination for dental needs.