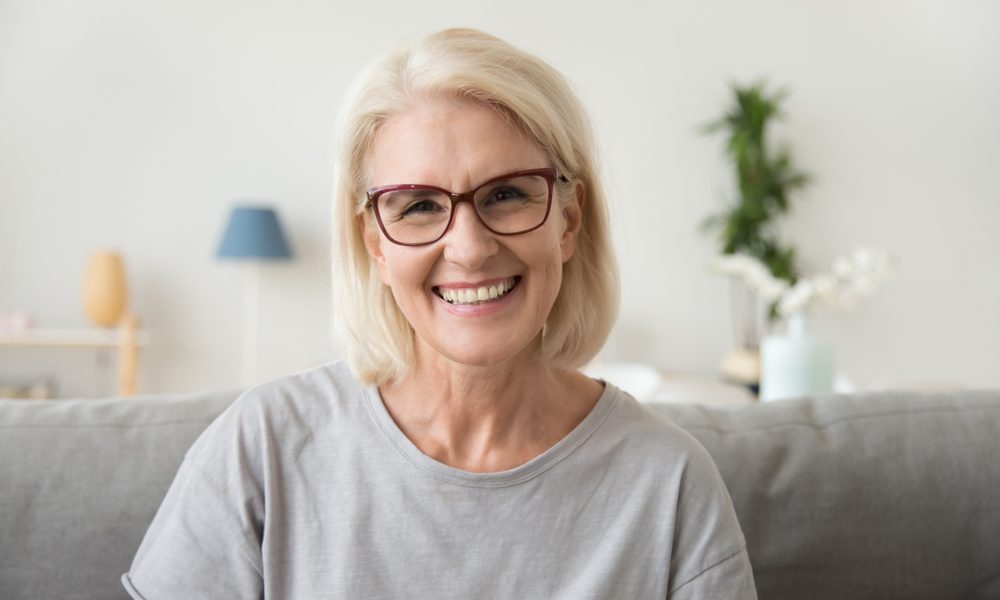 All-on-4 dental implants offer a unique solution for anyone wrestling with tooth loss. While there are many available treatments, All-on-4 gives you a durable, extensive option that can replace entire rows of teeth. At Robert L. Rodriguez DDS, we're proud to offer the highest quality of All-on-4 dental implants here in San Antonio, TX.
What are All-on-4 Dental Implants? 
All-on-4 dental implants combine the best of both dentures and dental implants. All-on-4 dental implants use advanced technology to replace an entire row of teeth- top, bottom, or both. We use four titanium posts (one on each side and two in the middle) to connect the jaw to the row of teeth. An artificial abutment connects the implants to the crowns. While the All-on-4 dental posts last a lifetime, the porcelain teeth can last 20+ years with proper care. 
Who Needs All-on-4 Dental Implants?
All-on-4 dental implants are for anyone looking for a permanent, more durable solution to dentures or tooth loss. You may be a good candidate for All-on-4 dental implants if you've experienced jawbone loss, have gum disease, suffered dental trauma, or lost/damaged most of your teeth in a dental arch. 
All-on-4 is an excellent solution for those unable to get other forms of treatment or who suffer from severe tooth loss. However, a sufficient jawbone structure and gum tissue is required to hold the dental implants in place. If you need clarification on whether All-on-4 is for you, don't worry! Our team is always here to help and guide you through recovery. 
What are the Benefits of All-on-4 Dental Implants?
Easy Care, Easy Maintenance.

All-on-4s are remarkably self-sufficient and durable. Unlike other dental procedures, All-on-4 doesn't require significant lifestyle changes or sacrifices. It'll be enough if you brush, floss, and attend regular dental check-ups. 

Greater Durability.

All-on-4 combines the usefulness of dentures with the longevity of dental implants. We make dental implants out of medical-grade titanium that biologically co-exists with your jaw structure and reinforces your new teeth. Titanium posts give All-on-4 superior resilience, durability, and strength. 

Implants Look and Feel Natural.

With All-on-4, your smile looks and feels natural. We construct our dental crowns out of advanced porcelain or ceramic that is stain-resilient and blends in with your other teeth. 

Prevent Bone Loss.

Teeth are vital to structure, support, and alignment. When a tooth goes missing, other teeth gradually shift position. Often, missing teeth result in bone decay and degeneration. Keep your smile- and face- in complete alignment with All-on-4 dental implants. 

A Single Visit.

A one-time visit gives you greater flexibility when planning your trip to the dentist. All-on-4 offers the unique opportunity to replace an entire row of teeth in just a single visit. 
Is All-on-4 Treatment Safe? 
While All-on-4 dental implants have a high success rate, it's still oral surgery. Despite all our precautions, complications may occur. Thankfully, most problems are short-lived and occur during the early stages. Issues such as infection or implant movement may occur. Contact us immediately if any of these concerns arise. As always, your safety is our top priority. We'll be with you every step of the way. 
All-on-4 Dental Implants in San Antonio, TX
All-on-4 dental implant treatment offers everyone a unique, robust solution for tooth loss. It can prevent bone loss and improve your cosmetic appearance. After all, you look great with a perfect row of pearly-white teeth! We offer a patient-centric approach at Robert L. Rodriguez DDS, emphasizing high-quality treatment, comfort, and long-term results. 
Dr. Robert L. Rodriguez and our team are proud to offer All-on-4 dental implants here in San Antonio, TX Contact us today to get started.