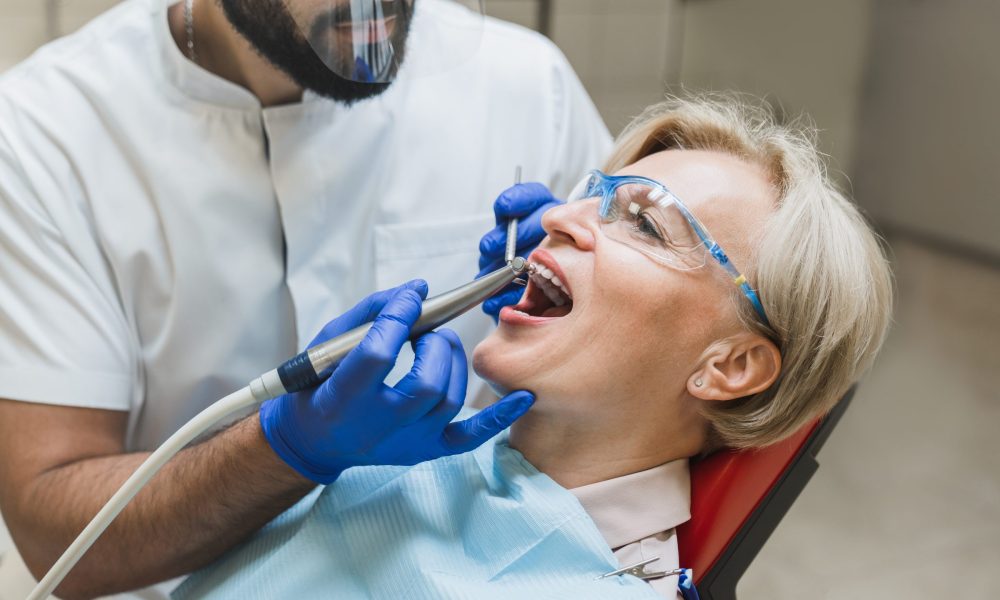 At Robert L. Rodriguez, DDS, you can expect personalized care and treatment in a friendly and professional environment. With our state-of-the-art equipment and experienced staff, you can rest assured that you are in good hands. We offer a wide range of dental services in San Antonio, including teeth cleanings, fillings, crowns, bridges, dental implants, veneers, and more.
Please schedule a consultation today with Dr. Rodriguez so we can start helping you restore your teeth and bring back your smile. We understand that many people fear going to the dentist, but we promise to make your experience as comfortable and pain-free as possible.
Are You Missing a Tooth or Two?
Do you feel like your smile is less than perfect? Dental implants or All-on-4 dental implants might be the solution for you. Dental implants are an effective solution for tooth replacement and offer a safe, stable, and reliable option. They are also a permanent solution to replace missing teeth and can provide many benefits that other solutions simply cannot.
Typically, the cost of dental implants depends on several factors, such as the type of implants chosen and the complexity of the positioning process. Ultimately choosing dental implants can provide peace of mind due to their high success rate and long-term benefits; please do not allow potential cost concerns to prevent you from considering this valuable service! It's essential to remember that the price of your treatment may include additional elements such as extraction costs, X-Rays, or CT scans; however, these will be discussed with you in full before any treatment commences.
The Advantages of Dental Implants 
Dental implants look and feel just like natural teeth. They provide a permanent solution to replace missing teeth as opposed to dentures, which may slip or move around in your mouth due to ill-fitting bases. We embed the titanium post into your jawbone, acting like a natural tooth root for the replacement tooth. The implant helps maintain the structural integrity of your mouth. This stability allows you to eat, speak, and smile confidently! And dental implants help preserve facial structure and offer superior comfort compared to other options available today. 
Furthermore, dental implants last longer than other tooth replacement options, such as bridges or dentures. Bridges are only expected to last between five to seven years, while dentures have an average lifespan of five to ten years, depending on how well they are taken care of. On the other hand, dental implants can last decades with proper care and maintenance; some have been known to last up to 30 years! That's a long time for you not to have to worry about replacing your tooth replacement option! 
Lastly, implant-supported crowns allow you to maintain better oral hygiene because they do not require additional cleaning steps aside from regular brushing and flossing like bridges or dentures do. Implant-supported crowns also don't need special diet restrictions since they act like normal teeth; you can eat whatever food items you want without worrying about damaging the crown! 
Investing in yourself is always a good idea—and investing in dental implants is no exception! Not only do they look natural and feel comfortable in your mouth, but they also offer superior durability compared with other options on the market today. Plus, their long lifespan makes them an excellent investment since you won't have to worry about replacing them every few years! Dental implants are worth considering if you're looking for an attractive smile that will last for years!
Let us show you what we can do for you! We look forward to hearing from you soon and helping you restore that beautiful smile!