Dentist in San Antonio 78216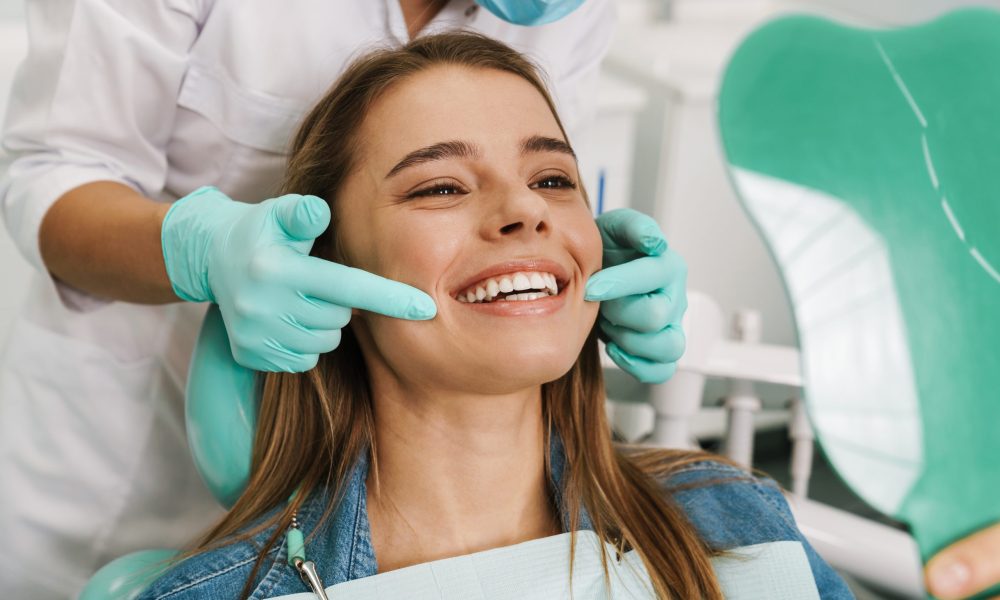 Do you need a dentist in San Antonio 78216? We have provided the best-quality dentistry in the area for many years. We will help you make your teeth feel great, look great, and help you smile with confidence. Contact us today to schedule your consultation!
What to Expect When You Visit Our Dentist in San Antonio 78216
We provide a wide range of dental services in San Antonio 78216. You can expect to receive the individualized care and attention you need and deserve, including everything from preventative care to endodontic therapy. We will take the time to get to know you and your unique dental needs. We will develop a personalized treatment plan just for you.
We know that visiting the dentist can be a daunting experience for some patients. However, there's no need to worry. We will prioritize your comfort and provide service that will keep you smiling.
First, we will ask you to fill out a medical history form. This form will help Dr. Rodriguez learn about your dental history and any current problems you're experiencing. Next, Dr. Rodriguez will visually examine your teeth and gums. Our team may also use X-rays to get a better look at your mouth.
After that, we will clean your teeth and perform any necessary treatments. Finally, we'll give you some aftercare instructions and schedule a follow-up appointment. We hope you'll enjoy visiting our friendly team! Just relax and let us take care of everything!
The Importance of Oral Health
Your oral health is essential to your overall health and well-being. Good dental hygiene habits can help prevent serious dental problems. That's why brushing and flossing, visiting your dentist for routine checkups and cleanings, and taking other steps to keep your teeth and gums healthy are vital.
In addition, good oral health can help to improve your overall health. For example, research has shown that people with gum disease are more likely to suffer from heart disease, stroke, and diabetes.
Common Dental Problems
Many dental problems can occur, but some are more common than others. Whether your dental issue is common or uncommon, we offer solutions that you may not find at every dental office in San Antonio, including:
Tooth Decay: Tooth decay is caused by a build-up of plaque on the teeth, which can lead to cavities. One possible solution to tooth decay is our endodontic therapy, which can help to save your tooth and avoid the need for a dental implant.

Gum Disease: Gum disease is an infection of the gums that can lead to tooth loss. Good oral hygiene habits like brushing and flossing can help prevent gum disease. We can also provide periodontal therapy to treat gum disease and help you keep your teeth.

Toothaches: Toothaches are often caused by decay or infection, but they can also be caused by clenching or grinding the teeth. We offer many dental solutions that might help prevent and relieve toothache, including preventative care, emergency dentistry, and endodontic therapy. 

Cracked Teeth: Cracked teeth can be caused by biting down on hard objects, grinding the teeth, or chewing ice. Cracked teeth can lead to serious dental problems, but fortunately, we offer dental solutions that can help.
Sleep Apnea: Sleep apnea is a condition that can cause loud snoring and interruptions in breathing during sleep. We can treat it with our oral appliance therapy, which can help you get the restful sleep you need.
If you are experiencing any of these problems or have any other concerns about your oral health, please don't hesitate to contact us. We would be happy to help you achieve and maintain optimal oral health.
Contact the Best for Any Dental Need
We want you to have a beautiful smile that will make you feel confident whenever you flash it. With our help, we know you can achieve the smile of your dreams – and it won't cost as much as you think! Schedule an appointment with Robert L. Rodriguez DDS today! Come see for yourself how we can transform your teeth.